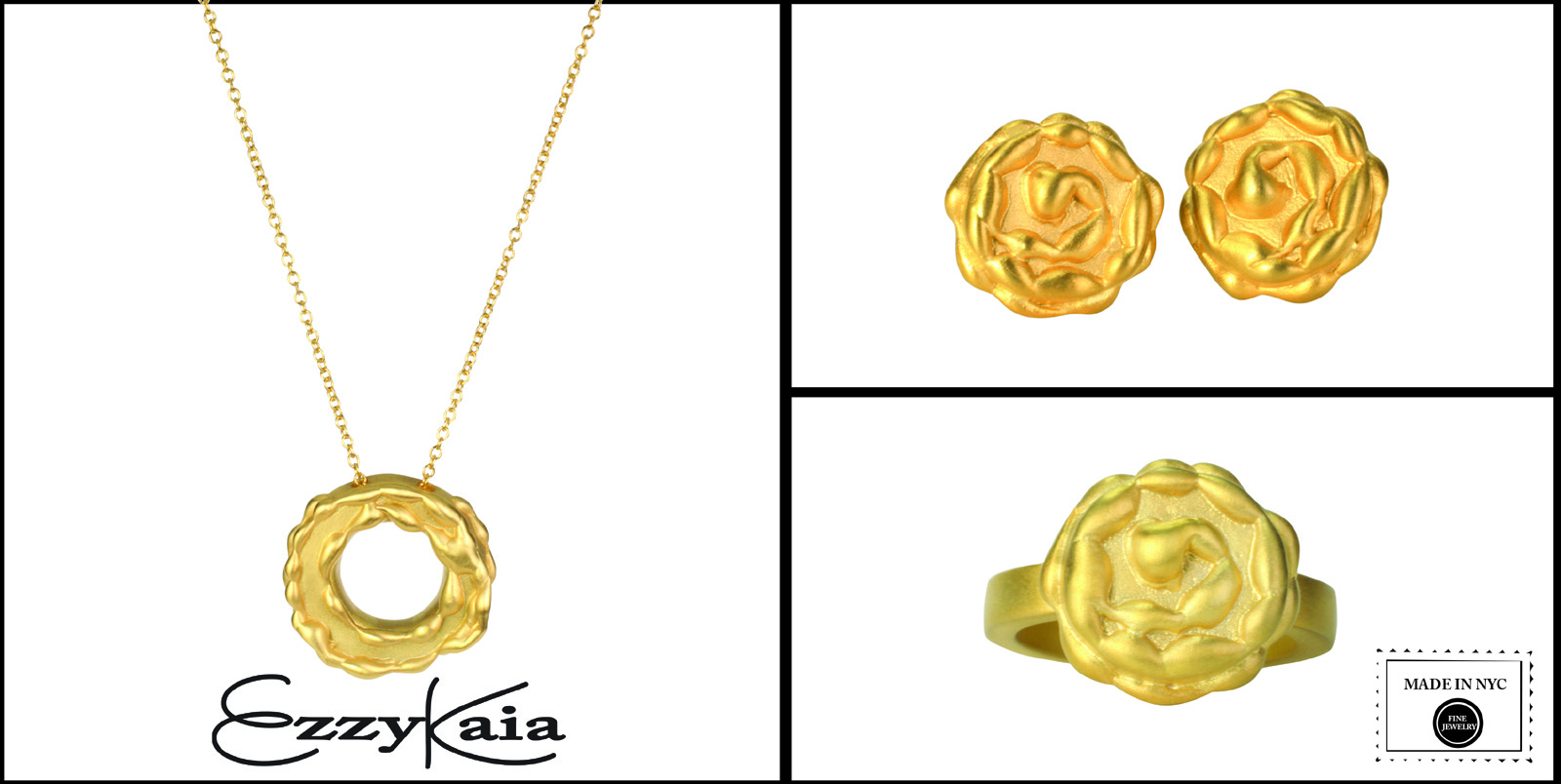 Gold Jewelry for the New Year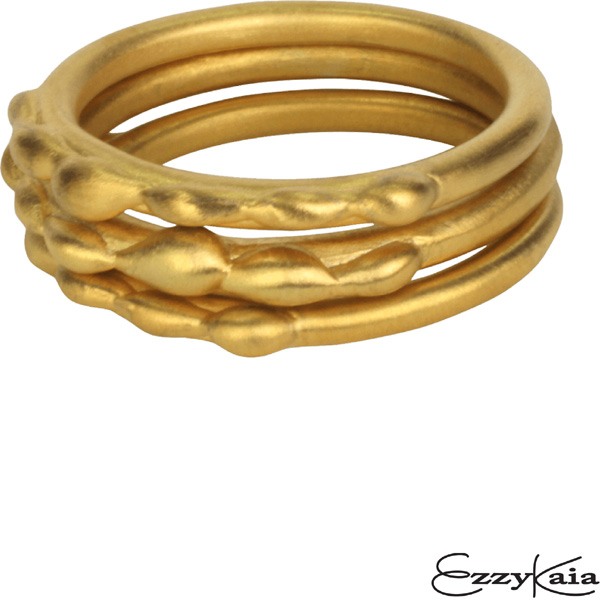 EzzyKaia.com is a convenient online fine jewelry boutique for savvy shoppers seeking exquisite gold jewelry from their mobile devices. Whether you are a sister, wife, mother, or friend, your time is precious and discovering ways of receiving consistent, reliable, personalized customer service is essential in maintaining one's busy schedule by managing your time.
Women know what they are looking for when choosing luxury gold jewelry. It's EzzyKaia goal to strive to make it easy for our patrons to purchase fine jewelry online.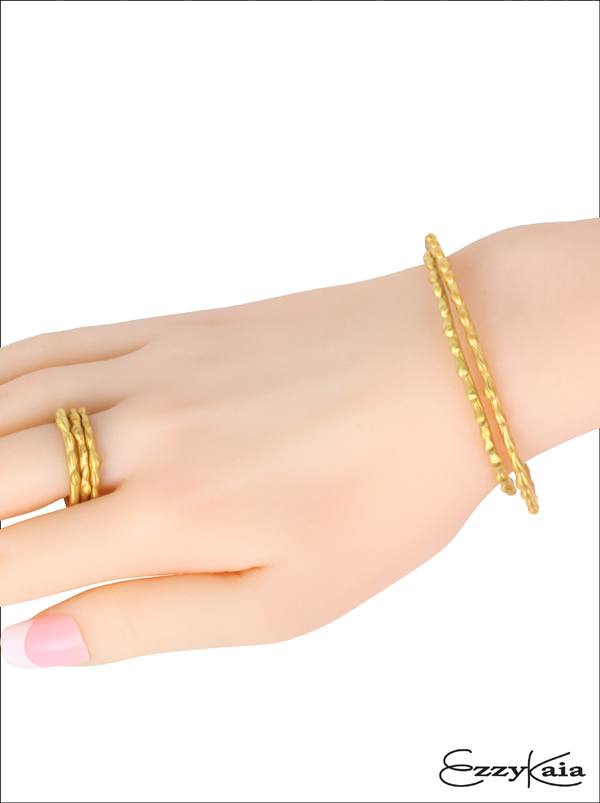 Click Here to View Our Collection of Gold Rings
EzzyKaia believes yellow gold fine jewelry offers a beautiful, warm, and soothing radiance that compliments many skin tones and will not appear muted on fair, olive, and dark complexions.
Some women want minimalist gold jewelry designs to mix and match with their style. While other women seek statement fine jewelry because they prefer to feel the weight of gold.
Click Here to View Our Collection of Gold Bracelets
In fact, the glow of this noble and precious metal stands out to provide a sophisticated and graceful lasting impression for beautiful women of all ages.
Gold invigorates, inspire confidence, and has an overall beneficial positive effect for one's mood.
Click Here to View Our Collection of Gold Necklaces
The purpose of EzzyKaia's contemporary fine jewelry collection is to provide stunning 18k and 14k gold jewelry made with love and excellent craftsmanship for clients to celebrate life's special moments with loved ones, friends or with oneself.
Fine jewelry is a gift and the opportunity to share these special moments with our customers when they are shopping for new gold jewelry is rewarding and inspiring.
Click Here to View Our Collection of Gold Earrings
EzzyKaia the company was founded on the love for designing.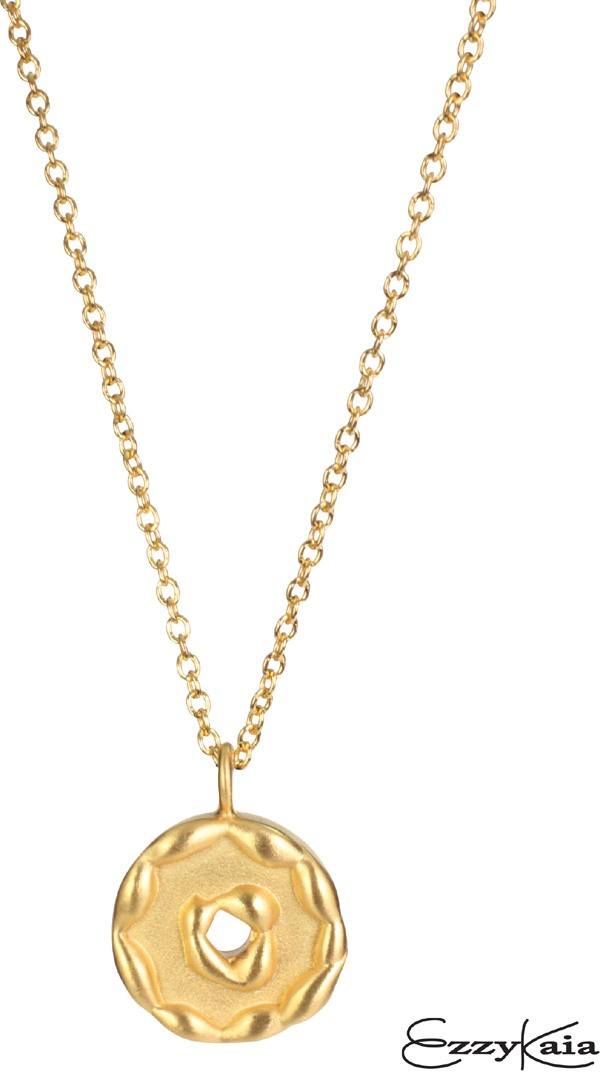 This love for the creative process involves sketching ideas either by hand or on the computer, then carving out these ideas in wax, casting in precious metals, and polishing to perfection. Some ideas are only cast once and are "one of a kind."
We are willing to take your custom ideas for "made to order" jewelry by using molds and cast them in 18K or 14K gold.
Because our company is based in New York City all raw materials and hand-finished craftsmanship are manufactured locally, this gives EzzyKaia the opportunity of collaborating with artisans and experts in the jewelry community and offering only the finest quality jewelry to our clients.
https://www.ezzykaia.com/ezzykaia/wp-content/uploads/2017/12/Blog-1-pictures.jpg
804
1600
Ezzy Kaia
https://www.ezzykaia.com/ezzykaia/wp-content/uploads/2016/10/ezzy-kaia-logo-new-sm.png
Ezzy Kaia
2018-01-01 06:00:40
2017-12-26 17:18:33
Gold Jewelry for the New Year